Design Portfolio
This is my design portfolio, covering work at Google as well as side projects related to my work as an Android design advocate. I've got even more work up on Dribbble.
Firebase Console
August 2015 – Present
I'm currently a design lead and manager on the Firebase UX team, focusing on the Firebase console design system (components, spec documentation, Sketch UI kit) and other platform-level design and UX engineering projects.
Previously, I was UX lead for Firebase Remote Config, A/B Testing, the console onboarding experience, our UI prototyping system, the Firebase plugin for Android Studio, and other smaller projects.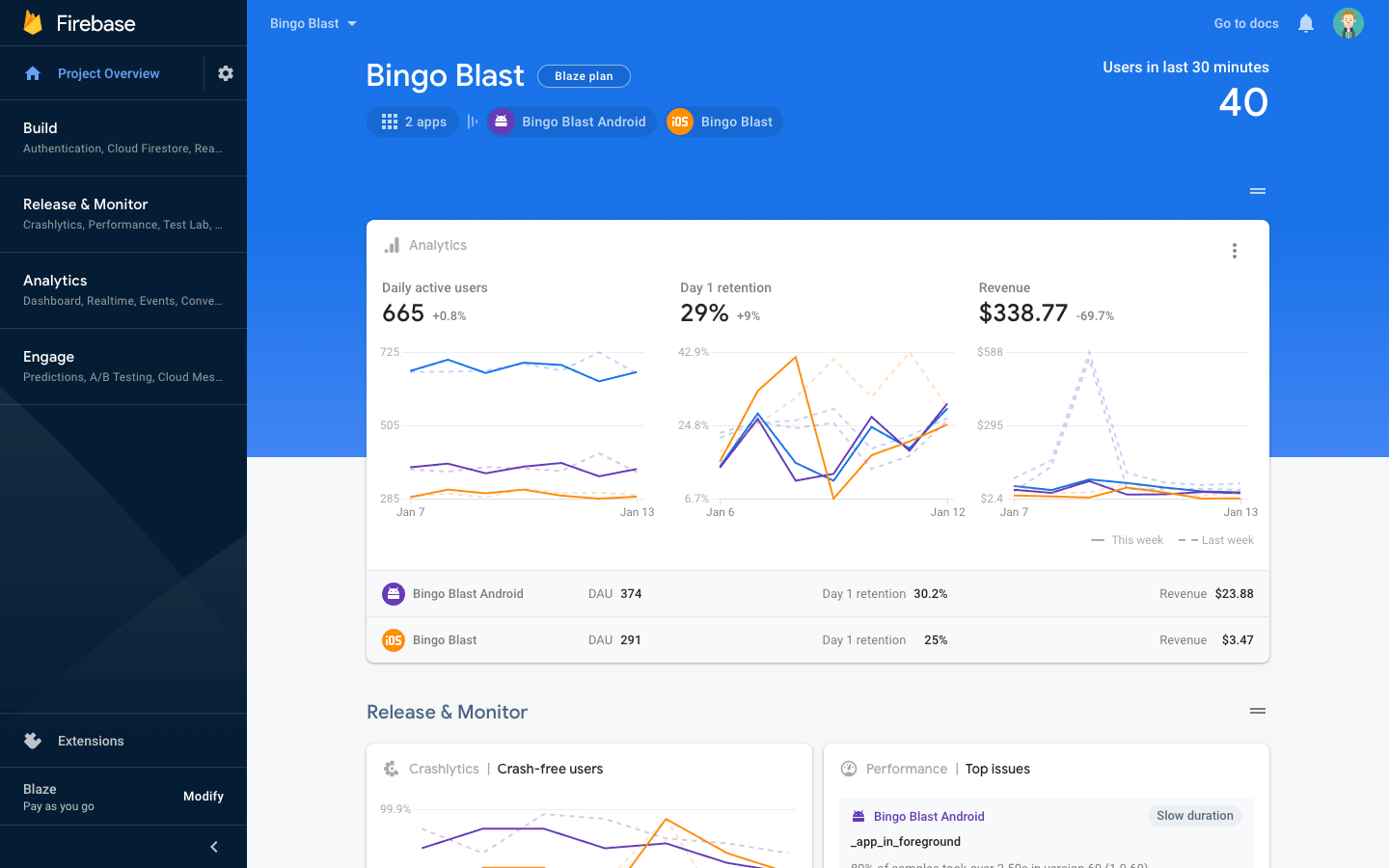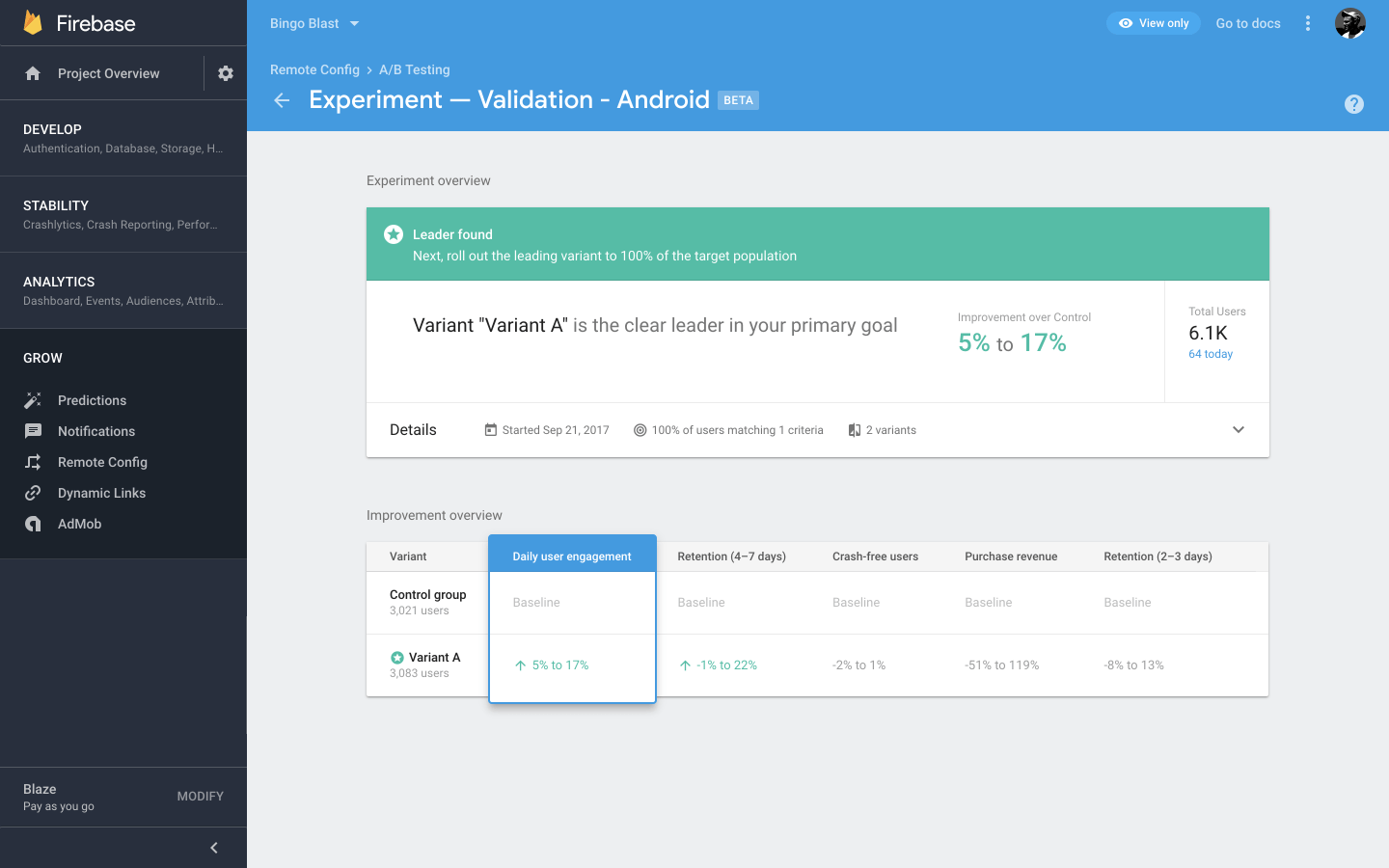 Muzei Live Wallpaper
September 2013 – February 2014
My philosophy for design and developer advocacy is to create big, real-world demos and use them as fodder for content creation; walking the walk gives you more credibility.
Muzei is one of the larger apps I've written that epitomizes this philosophy. I came up with the idea for the app, designed, developed, launched, and open-sourced it over the course of 4 months.
Since the original launch, I updated some of the custom visual language in the app to include material design elements.
Muzei has been installed over a million times on Google Play.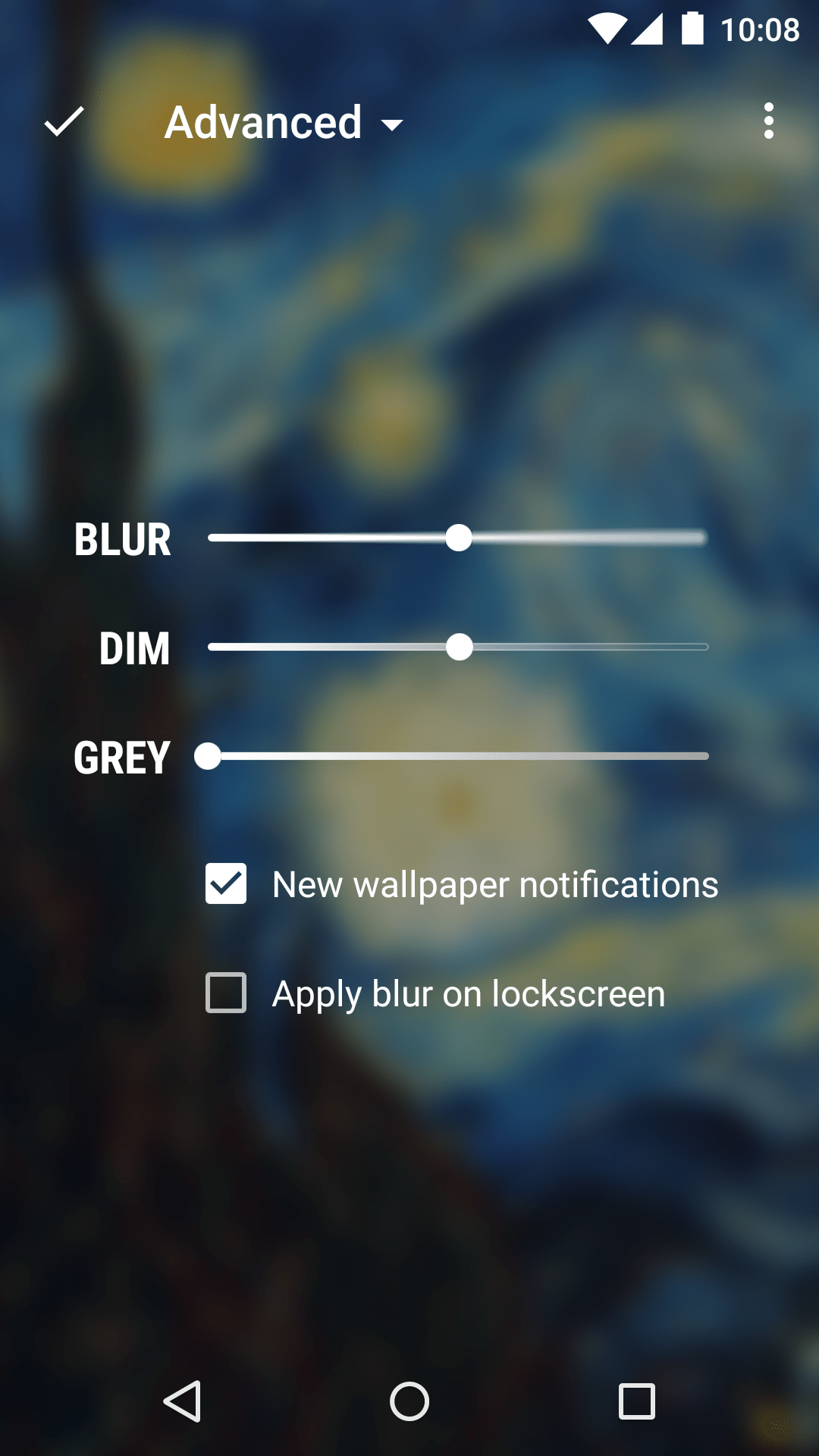 Google I/O Android App
2010 – 2014
The Google I/O Android app is a Developer Relations-run project that serves two purposes:
Help Google I/O attendees and remote viewers personalize their conference agenda and explore conference content before, during, and after the event.
Be an excellent open-source example of Android design and development best practices
My role has primarily been lead designer and frontend engineer, most notably for the 2014 app, which was one of the very first Android apps to adopt material design. For two years, I was also the overall technical lead for the app. In 2015, I acted primarily as UX mentor/advisor.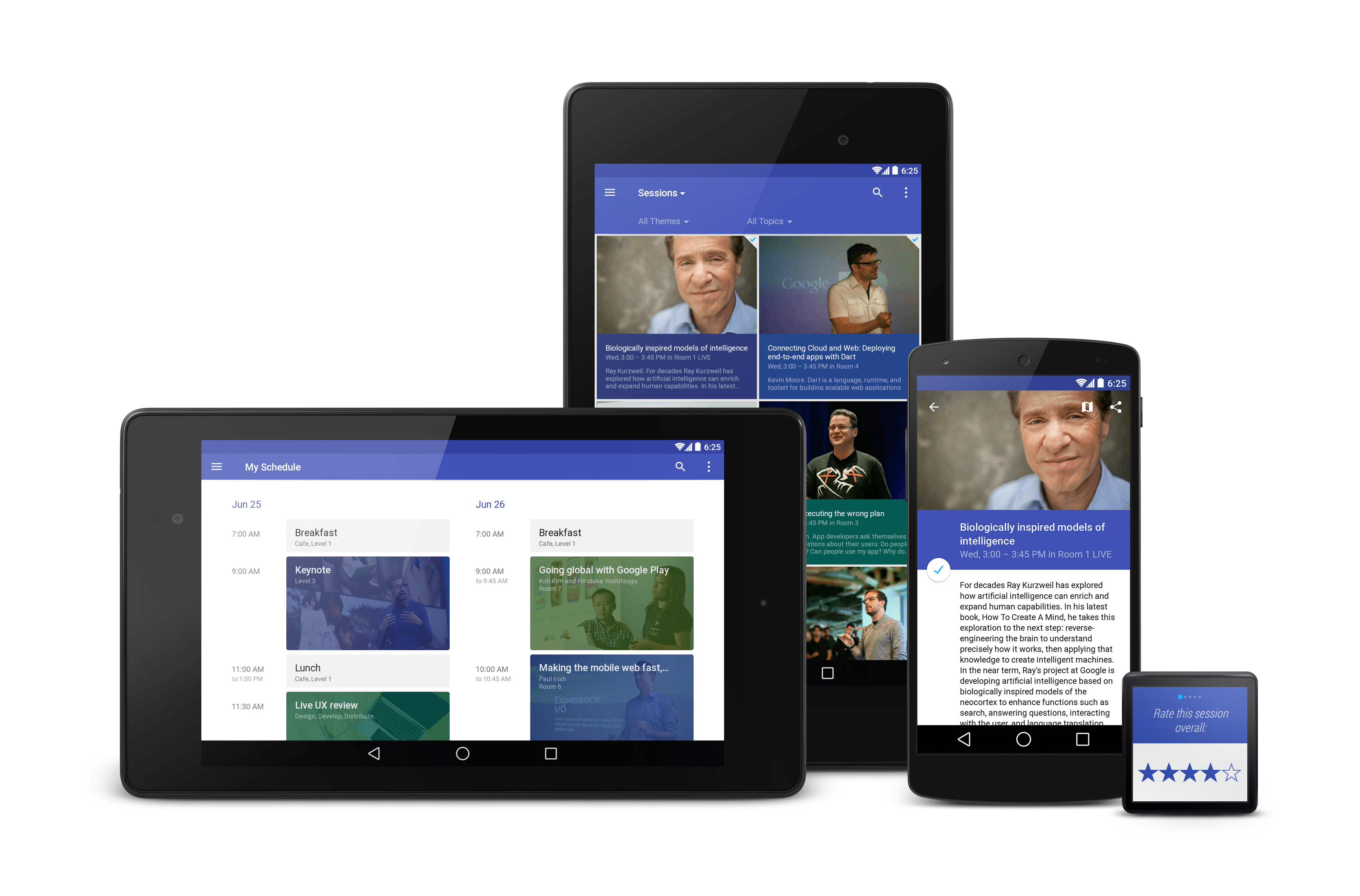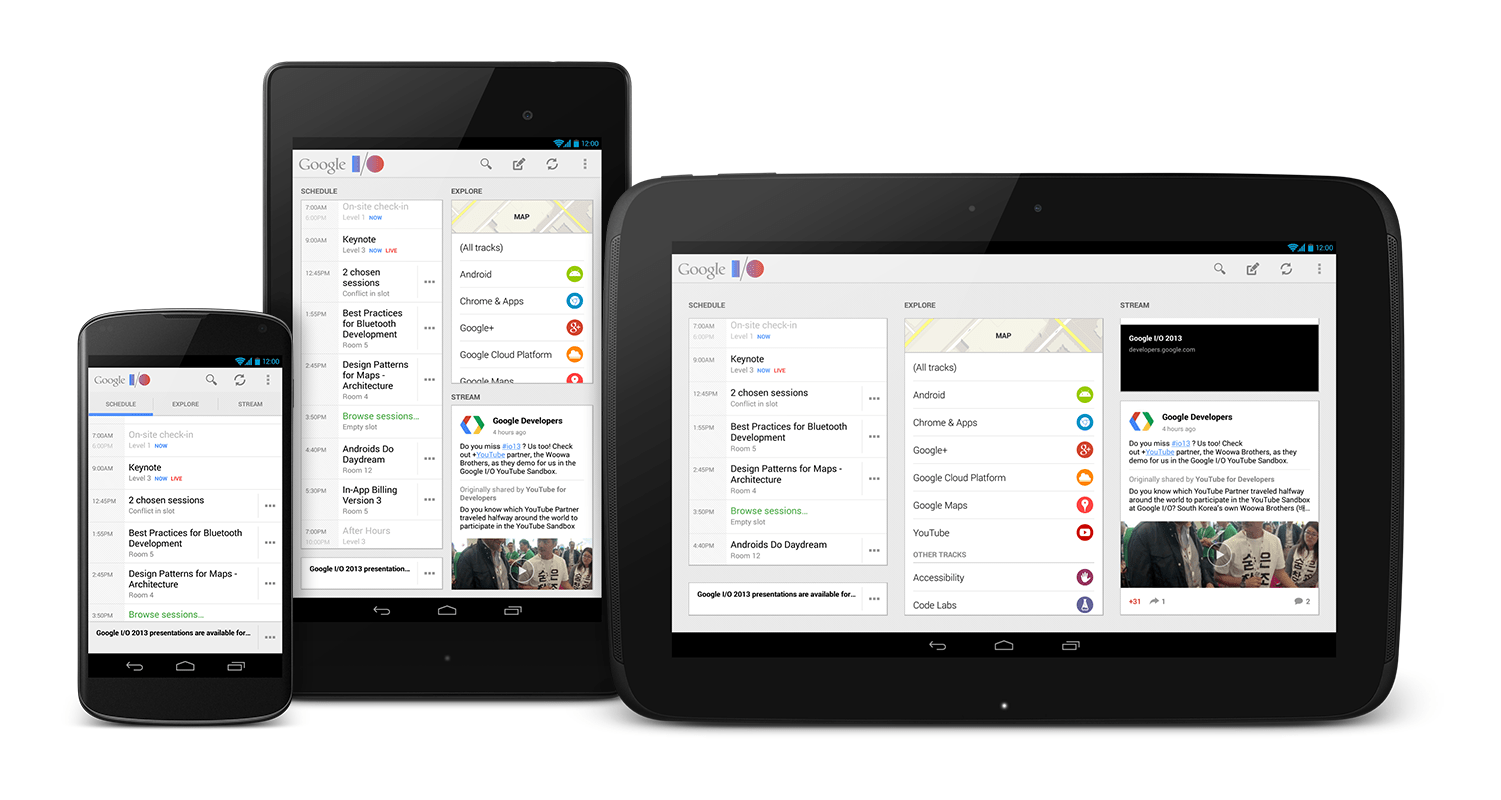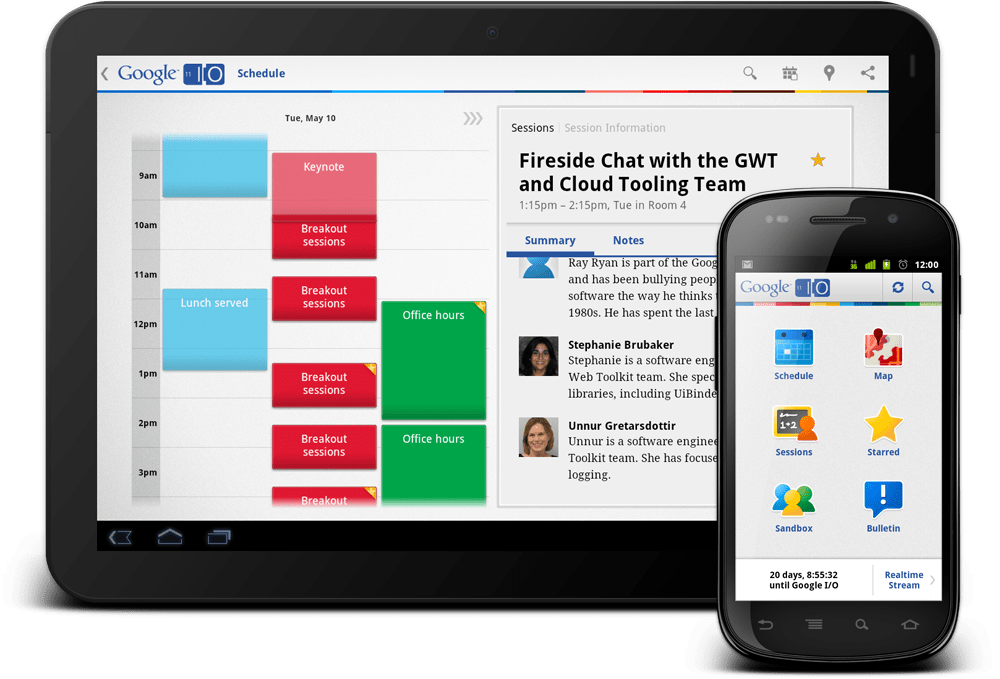 DashClock Widget
September 2012 – February 2013
DashClock was my first published Android app and is exemplary of my philosophy for design and developer advocacy. It also promotes Android by exemplifying functionality that's only available on the Android platform.
I updated the app for material design shortly after the material launch at Google I/O 2014.
DashClock has been installed over 3 million times.
Design Tools
One of my biggest passions is creating designer and developer tools. Since 2010, I've worked on a number of small and large, mostly web-based tools that help designers and developers be more productive.
This gallery showcases some of my proudest design tooling side projects.
FORM Type Maker & Watch Face
October 2014
In addition to my strategy work for our FORM conference (which I co-created), I built a web-based playground for the brand's display typeface (created by the material team). The desktop and mobile web app let users type a message, choose a color, and created an animated GIF to share on social media.
Because the conference was invite-only and very small, the playground was a key part of the social media strategy for the event, ensuring that those who couldn't attend could still participate in the conversation.
I designed and developed the app, building a <canvas>-based glyph animation framework in the process. This project was a great exercise in creative technology for me, and I learned a ton about modern web animation, performance, and more along the way.
Finally, I built an Android Wear watch face based on the font, and helped integrate it with Muzei.